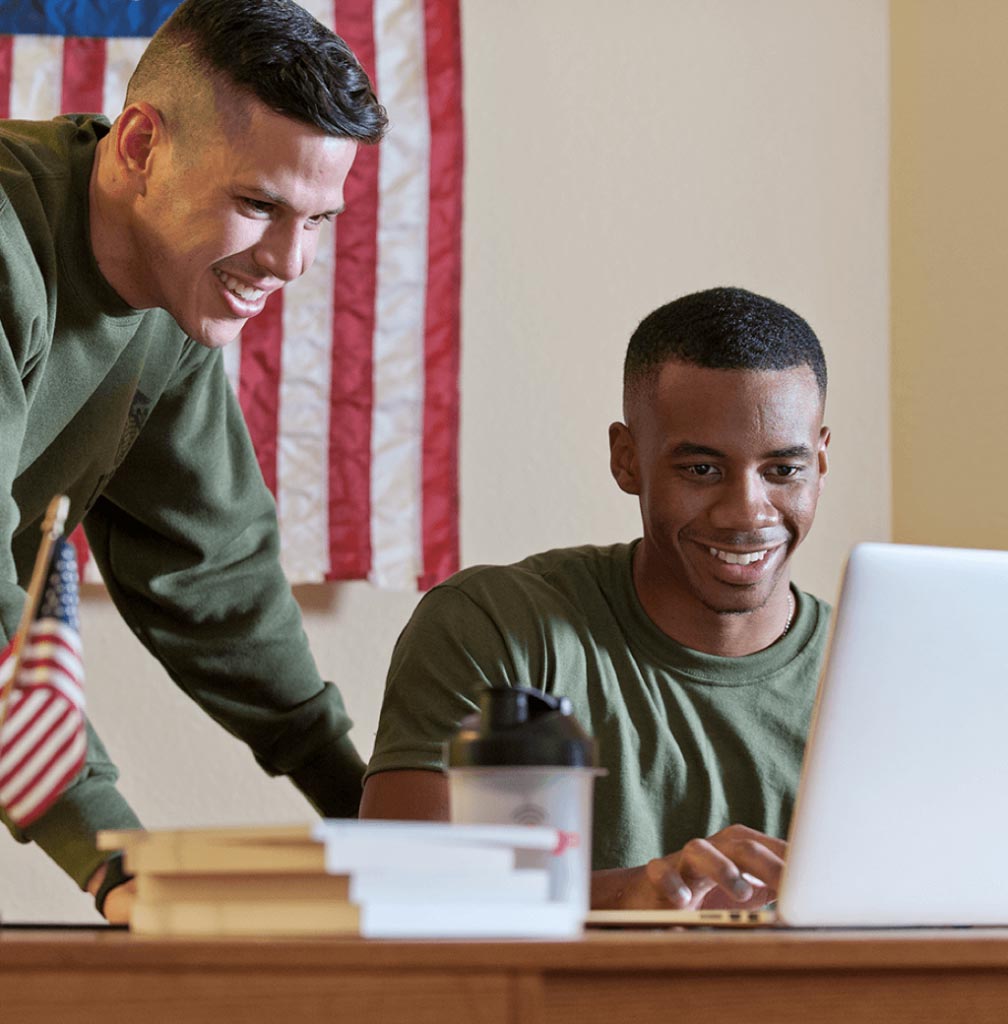 Wi-Fi for The Barracks and Dorms
No contracts. No installation appointment. No bait-and-switch prices.
Which plan is best for you?
Hint: Blazing is the reigning champion with our customers. Connect instantly, and take your plan with you from room to room and even base to base.
EXTRA
---
BLAZING
---
EXTREME*
---
*Available at select bases
BLAZING
---
EXTRA
---
EXTREME*
---
*Available at select bases
Enter your base to see if you can bunk with Boingo.
Wi-Fi that moves
BLAZING FAST
Enjoy lightning fast speeds on our secure
network on up to three devices
WI-FI THAT MOVES
Stay connected from room to room, building to building and base to base—seamlessly!
24/7 CUSTOMER SUPPORT
Real, caring humans 24/7/365 standing by via phone, email, text and chat.
WI-FI ON THE GO
Access to over 1 million hotspots all over the world.
Participating bases and installations
Boingo is available at 80+ participating bases and installations. Moving? Your active account works automatically at any of our participating locations—no need to cancel!
View all locations
Fort Hunter Liggett (Barracks)
Marine Barracks, Washington D.C.
Muscatatuck Training Center
Active Locations
Air Force Academy
Albany
Barksdale AFB
Barstow
Beale AFB
Beaufort
Bridgeport
Camp Atterbury
Camp Courtney
Camp Elmore
Camp Ethan Allen
Camp Foster
Camp Fuji
Camp Gonsalves
Camp Hansen
Camp Kinser
Camp Lejeune
Camp Lester
Camp Mujuk
Camp Parks
Camp Pendleton
Camp Schwab
Camp Smith
Cannon AFB
Cherry Point
Davis Monthan AFB
Dyess AFB
Ellsworth AFB
FLETC Artesia
FLETC Charleston
FLETC Glynco
Fort Belvoir
Fort Bliss
Fort Buckner
Fort Campbell
Fort Carson
Fort Cavazos
Fort Cavazos North
Fort Devens
Fort Drum
Fort Eisenhower
Fort Eustis
Fort Gregg-Adams
Fort Huachuca
Fort Hunter Liggett (Barracks)
Fort Hunter Liggett Family Housing
Fort Irwin
Fort Jackson
Fort Johnson
Fort Knox
Fort Leonard Wood
Fort Liberty
Fort Moore
Fort Novosel
Fort Riley
Fort Sill
Fort Stewart
Futenma
Goodfellow AFB
Hawaii Kaneohe
Hawaii Pu'Uloa
Hunter Army Airfield
Iwakuni
JBLM Fort Lewis
JBLM McChord AFB
JBSA Ft. Sam Houston
JBSA Lackland
Keesler AFB
Little Rock AFB
Marine Barracks D.C.
MCB Quantico
McGregor Range
Miramar
Mountain Home AFB
Muscatatuck
Nellis AFB
Parris Island
Presidio of Monterey
San Diego
Sheppard AFB
Tinker AFB
Travis AFB
Twentynine Palms
United States Air Force Academy
Whiteman AFB
WPNSTA Yorktown
Yakima
Yuma
Download the Boingo for Military App
Easily manage your account information, add and switch out devices, and receive service updates straight from your mobile device.
Watch TV on your favorite devices
Watch live TV in crystal-clear HD from the comfort of your barracks – on any mobile device! Boingo TV offers only the best in TV programming. Enjoy HD channels on your smartphone, tablet, laptop or even a television set. Start with Core TV for only $19.95/month and add additional channels to customize your lineup. ***
Download the Boingo TV app
Access your Boingo TV subscription from the barracks of participating US Military bases using an Amazon Fire TV, Android, or Apple device.
We're here for you 24/7/365